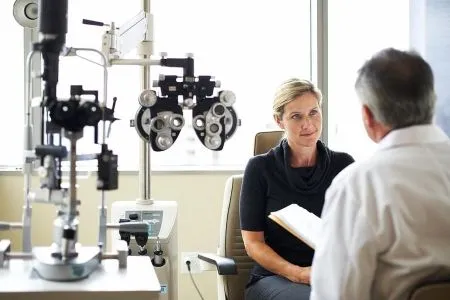 At Ogata EyeCare, we make it a policy to ensure that all staff members are up-to-date on the latest technology and techniques to make your visit as comfortable and effective as possible. As optometric technology changes, it is even more important to select an eye doctor who has all the right qualifications and follows the latest developments in eye care.
Utilizing cutting edge technology we are diagnosing and managing, with greater precision, diseases like Glaucoma, Macular Degeneration and Cataracts. Earlier and more precise diagnosis means earlier treatment and better outcomes. We are taking an aggressive approach to diseases that previously had few treatment options. Great advances have been made in the treatment of these diseases.
Cataract Diasnosis and Surgical Co-Management
Glaucoma Testing and Treatment
Macular Degeneration Diagnosis and Monitoring
Cataract surgery removes the natural lens of the eye that has become opaque, and replaces it with a synthetic lens. Our optometrists are trained and licensed to work with cataract surgeons to provide careful and comprehensive post-operative care.
Our optometrists routinely screen every patient for Glaucoma by including internal eye pressure measurement, peripheral vision testing, and retinal evaluation in every examination. If initial tests are suspicious, further testing is done, including in-depth peripheral vision testing and a computerized scan of the retina.
Macular degeneration is an eye disease that affects the portion of the eye responsible for processing fine detail and providing sharp central vision (called the macula). Nutrition is an important part of the discussion when the eye shows signs of this progressive disease.